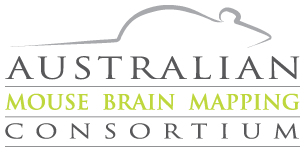 Australian Mouse Brain Mapping Consortium
Our Objectives
The Australian Mouse Brain Mapping Consortium (AMBMC) aims to provide researchers with access to a national facility to characterise their mouse models of neurological disease. The AMBMC will use state-of-the-art imaging, computational anatomy and image analysis to enable multi-dimensional statistical comparisons of brain anatomy between the mouse model and background strain. The AMBMC was funded by an National Health and Medical Research Council Enabling Grant (436673).
Data
Model c57bl/6j Average mouse structural model
Hippocampus c57bl/6j Average mouse model Hippocampus labels
Cerebellum c57bl/6j Average mouse model Cerebelum labels
Cortex c57bl/6j Average mouse model Cortex labels
BasalGanglia c57bl/6j Average mouse model Basal Ganglia labels
Diencephalon c57bl/6j Average mouse model Diencephalon labels
FSL atlas package
An atlas packages including a default fitting procedure for FNIRT is now available here:
   FSL Package

Online Atlas
An online version of all the AMBMC labels for both web browsers and tablets is available via the image link below.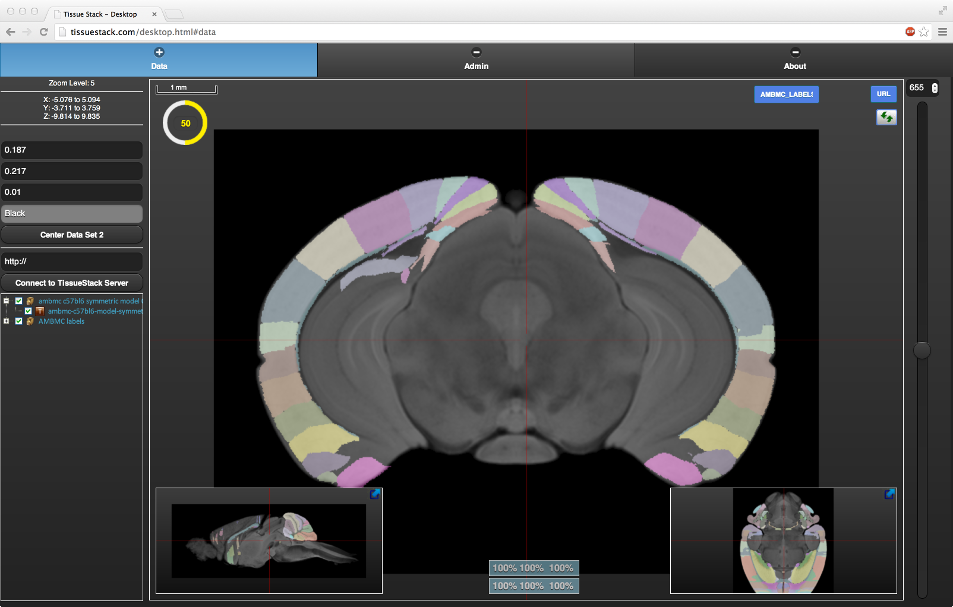 Access Policy
For details regarding access to AMBMC please click here
Contact Us
If you have any specific enquiries, please email the authors on their respective pages.
More details on the original members of AMBMC can be found on the About page